Post available in English and Romanian
Cu totii avem locurile noastre speciale, care ne-au ramas in minte mult timp dupa ce le-am vizitat. Cam asa arata harta calatoriilor mele si desi inca mai am multe destinatii de bifat, pot spune ca sunt multumita ca am ajuns in atatea locuri frumoase.

Sper ca incet incet sa imi fac timp sa scriu despre fiecare loc in parte, pentu ca mai sunt multe povesti frumoase de spus.

We all have our special places, that stuck with us even if a lot of time has passed since the last visit there. This is how my travel map looks like, and even if I still have many destinations on my bucket list, I am very happy that I was able to travel to these beautiful places.

I hope to be able to write about all these places because there are still so many interesting stories to be told.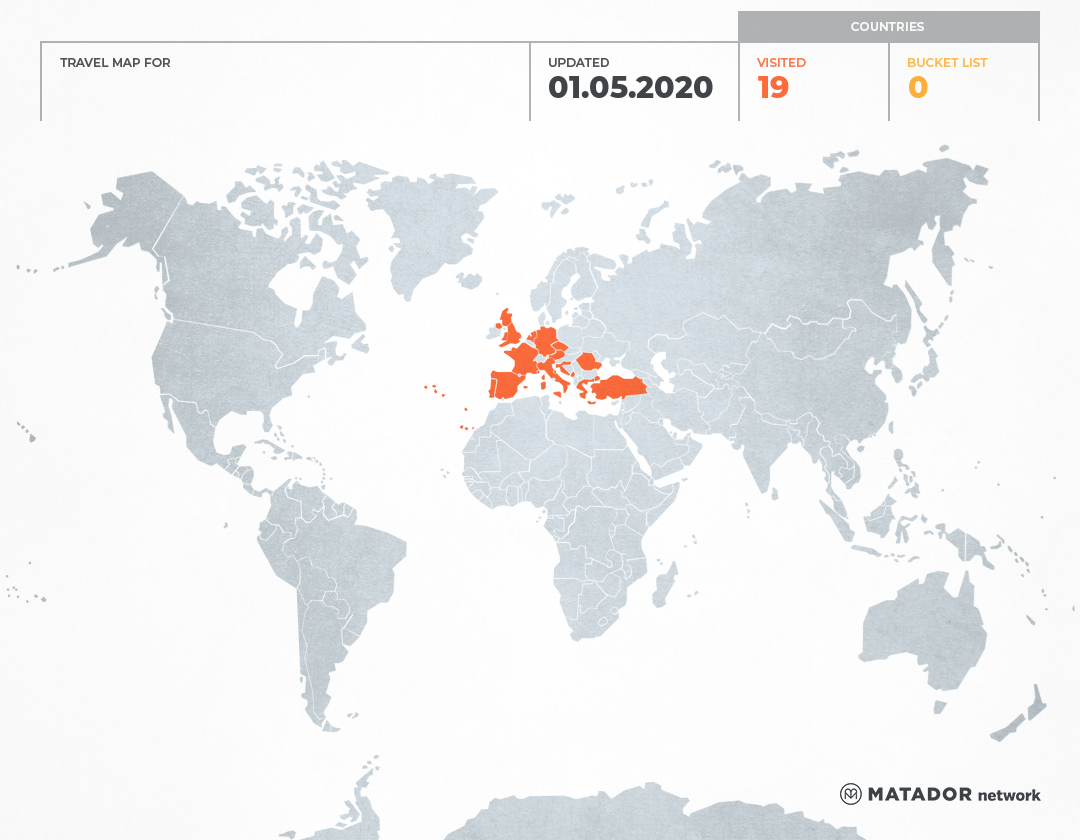 Adriana has been to: Austria, Croatia, Czech Republic, France, Germany, Greece, Italy, Monaco, Montenegro, Netherlands, Portugal, Romania, San Marino, Spain, Turkey, United Kingdom.
Get your own travel map from Matador Network.